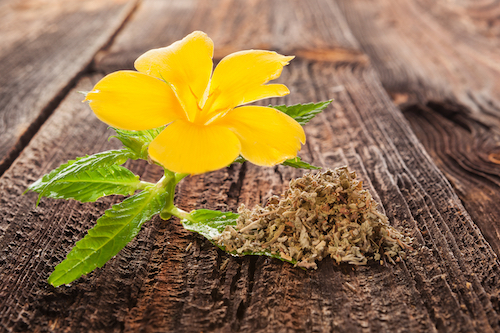 With the summer approaching and the temperatures rising, it is a great time to also turn up the heat in the bedroom. Unfortunately, our bodies (and minds!) are not always in the mood with hormonal changes and stress being the main culprits of low sex drive (or libido) in women. Psychological factors such as intimacy problems, relationship issues, body image, depression, and a history of sexual abuse can all also play a role.
How does hormonal imbalance affect sex drive?
Low sex drive will affect almost every woman at some point in their life, either during their reproductive years or in menopause. Particularly during menopause, changes in the sex hormones estrogen, progesterone, and testosterone can greatly affect sexual desire and arousal. Hormone imbalances caused by PCOS, excess body weight, the birth control pill and stress can also impact on sex drive. Bio-identical hormone replacement therapy can rectify hormone balances. Read more about how to create balance and improve sex drive.
Damiana – ancient aphrodisiac
Herbs and supplements can be a great aid to improve your libido naturally, and when it comes to this topic there is no herb better known than Damiana. Damiana (Turnera diffusa) has been historically known for its use as a natural female aphrodisiac and relaxant. Originally from Central and South America, its use dates back to the time of the ancient Aztecs and Mayans. It works by increasing circulation and sensitivity to female organs. Its pro-sexual effects are due to flavonoid compounds present in the leaves. Damiana can be taken on its own or in combination with other herbs for an extra boost such as gingko (Ginkgo biloba).
Effect of damiana in post-menopausal women
A placebo-controlled study with 108 women (age 22-73 years) with low sex drive looked at the effect of a supplement on the market containing damiana, ginkgo and additional vitamins and minerals. The women taking the supplement reported, after 4 weeks, a significant increase in sexual desire (72% more) and satisfaction with overall sex life (68% more), compared with the placebo group. Interestingly, the group that seemed to benefit the most from the supplement were post-menopausal women. There is also good news for men, as animal studies have shown that damiana can reduce impotence in males.
How to take damiana
Damiana can be taken as a tea up to three times a day. Prepare approximately 1 teaspoon (6-12 g) of damiana dried leaves in a mug of boiling water, leave to brew for 10 minutes before drinking. You can also take it in capsule or liquid extract form. The appropriate dose can depend on several factors such as age, body composition and presence of any other conditions. As with most herbal remedies, it is best to work with a functional doctor or naturopath to help you determine which is best for your needs.
Give yourself a break
We have all experienced that moment when, while on holiday, our sex drive seems to suddenly awaken. This is likely a result of your stress levels going down and consequently reducing cortisol in the body. High levels of cortisol produced during stress suppress our sex hormones, leading to a lower sex drive. Bringing in restorative practices into your daily life such as meditation, yoga, walks in nature can help manage stress, switch off and therefore reduce cortisol levels. Also, consider taking magnesium as well as herbal adaptogens such as Ashwagandha and Rhodiola. If you would like to check your cortisol levels for a tailored treatment plan, talk to a functional doctor or a naturopath who can help you perform a daily cortisol profile test.
Book A Consultation Today
Arrange your consultation with one of our experts today. To book, please call our Patient Care Team on 020 7191 2378, email secretary@mariongluckclinic.com or use our book an appointment form.
References
Ali, Javed, et al. "Exploring Scientifically Proven Herbal Aphrodisiacs." Pharmacognosy Reviews, 2013.
Estrada-Reyes, R., P. Ortiz-López, et al. "Turnera Diffusa Wild (Turneraceae) Recovers Sexual Behavior in Sexually Exhausted Males." Journal of Ethnopharmacology, vol. 123, no. 3, June 2009.
Ito, Thomas Y., et al. "The Enhancement of Female Sexual Function with ArginMax, a Nutritional Supplement, among Women Differing in Menopausal Status." Journal of Sex and Marital Therapy, 2006.
Shoeb, Qureshi, et al. "Sexual Dysfunction in Women: An Overview of Psychological/Psycho-Social, Pathophysiological, Etiological Aspects and Treatment Strategies." Pharmacognosy Reviews, 2007.
Szewczyk, Katarzyna, and Christian Zidorn. "Ethnobotany, Phytochemistry, and Bioactivity of the Genus Turnera (Passifloraceae) with a Focus on Damiana – Turnera Diffusa." Journal of Ethnopharmacology, 2014.