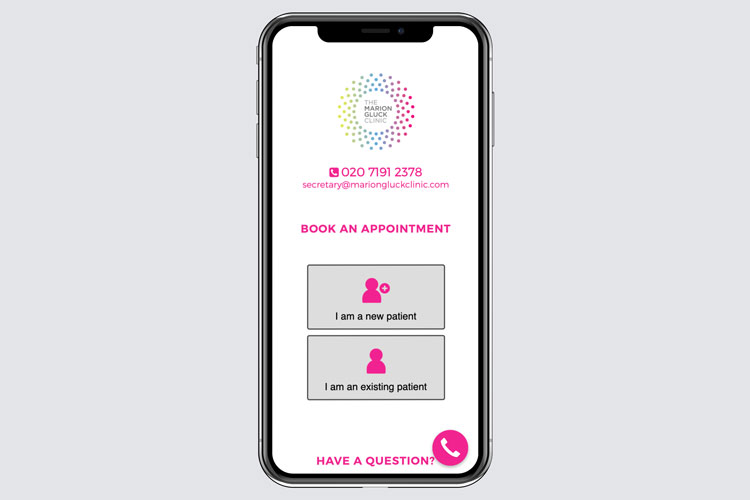 Many women lead busy lives in today's world. Often, this means that your health takes a back seat to family, career, and relationships until a pressing health issue comes up, by which time it may require more investigations and a more rigorous treatment. This shouldn't be the way we deal with our health, and this is part of the reason why the support that we provide at the Marion Gluck Clinic is available online for your convenience.
Taking Action In Light Of The Pandemic
In early 2020, the Marion Gluck Clinic launched our online-only service in response to the risks associated with the COVID-19 pandemic. Many clinics, hospitals and other public-facing medical facilities began restricting appointments and pushing back non-emergency treatments. While this was essential to help prevent the spread of the virus, it also created a barrier for women to receive treatment for their hormonal issues. 
We felt that it was essential to continue providing our patients with the highest quality support in an environment where they would not feel at risk of catching or spreading the COVID-19 virus. What better environment than your own home?
Remote Hormone Support: Two Years On
Two years later, the Marion Gluck Clinic remains online. Our existing patients have adjusted well to the transition to remote support, while new patients have found it very easy to begin their hormone journey with our team of hormone specialists.
We were not prepared to make our patients compromise on their hormone healthcare, so in developing our online-only service we implemented the following features:
Why Do We Still Need Remote Support Post-Pandemic?
To make your life easier! We feel that an online service is convenient for patients of all backgrounds, pandemic or not. Women of today's world have busy jobs, families to support, relationships to maintain – and there also needs to be time for self care! Our remote support addresses all of these needs, while helping you stay safe.
In-person consultations require you to travel, take time out of your day, and foot extra costs for transport. This is especially true for patients in other parts of the UK travelling into London. Instead, you can now access our services at a time and place that is convenient for you. You get the same time with your doctor (but via video or phone), and the same quality of care.
We've come to believe that the indefinite shift to an online clinic is a win both for our patients and our staff. However, we do understand that life is somewhat returning to normal and that some of you prefer to see your doctor in-person. Our goal is to continue serving most of our patients online and work towards also providing those of you that wish to see a doctor in person with the option to do so.   
We are now working on making this hybrid option possible and as soon as more information is available, we will let you know.
By evolving the business, we hope to make our life-changing hormone balancing treatments more accessible than ever for patients across the UK, bringing the same quality of care and personal focus as always while removing as many barriers as possible. 
If you are interested in beginning your hormone balancing journey with the Marion Gluck Clinic, you can book using our online form.