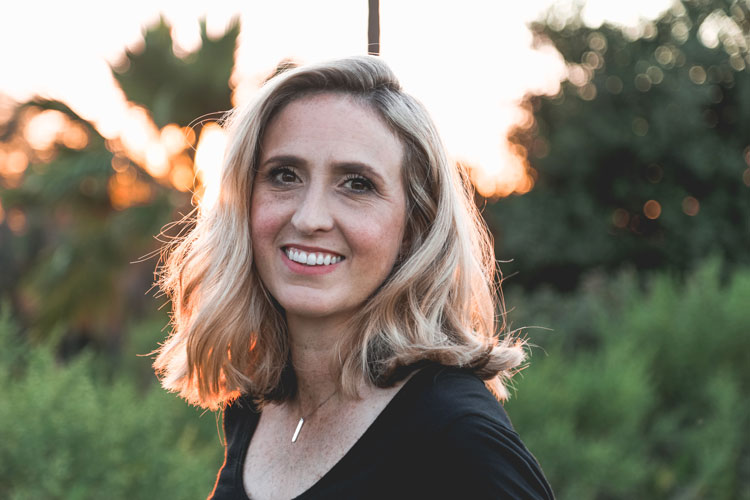 The transition to menopause can feel like an emotional and physical rollercoaster, with perimenopause symptoms causing significant distress for many women. But there is no need to struggle alone with your symptoms. Let the Marion Gluck Clinic look after your hormones so you can focus on living your best life.
We provide effective treatment for perimenopause symptoms using bioidentical HRT (BHRT) to replenish and balance depleted hormone levels which will help to control your hormones. Many women prefer bioidentical hormone balancing therapy as an alternative to HRT as they feel much better on them, and in our experience don't get the side effects associated with traditional HRT.


36%
of women say menopause symptoms impact their social life.1


50%
of women report their menopause has impacted their sex life.2
We believe that treatment should be as individual as you are, because there is no 'one-size-fits-all' approach to health. Taking into account your hormones, nutrition, and lifestyle, our doctors will create a bespoke, comprehensive treatment path tailored precisely to your needs to achieve hormonal balance.
Your entire patient journey with us is catered for remotely, including initial consultations, treatment reviews, blood tests, prescriptions and, of course, ongoing support. This allows you to benefit from exceptional care from the comfort of your own home.
If your quality of life has been impacted by perimenopause symptoms, please do seek help. Call our Patient Care Team on 020 7191 2378 to book your telephone or video consultation here at the UK's leading private hormone clinic. Alternatively, you can book online and a Patient Care Advisor will be in touch with you within 24 hours.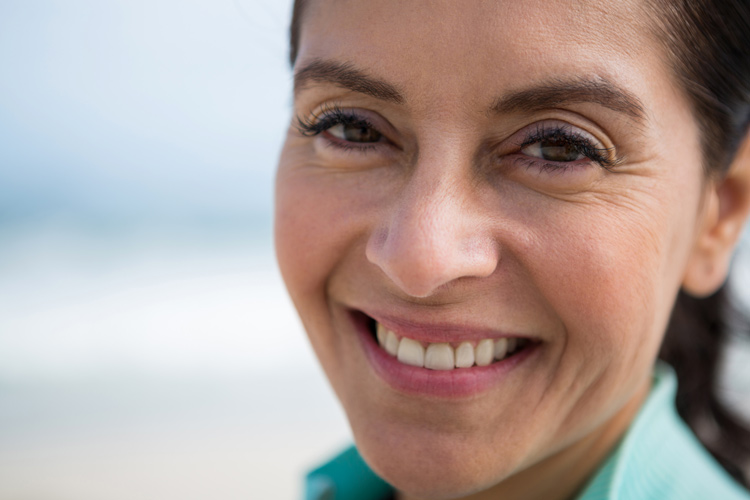 By replenishing and balancing the vital hormones estrogen, progesterone and testosterone, we can maintain a woman's health, energy, mood and brain function, helping her to feel like herself again.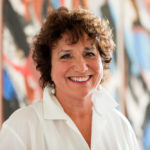 We discuss the important perimenopause transition phase in our Happy Hormones podcast:
Perimenopause is the time in a woman's life during which the ovaries slowly lose their function and the effects of hormonal change start to become evident as the body makes the natural transition to menopause. The reproductive hormones, most significantly estrogen and progesterone, start to decrease in preparation for menopause, when the effects solidify. If you are in perimenopause it is likely you will notice symptoms but will still have your period. Once you've had 12 months without a period, you've officially reached menopause.
The 'normal' age for perimenopause varies. Most will become aware of the transition when they reach their mid to late forties, but some women can begin to experience symptoms of perimenopause as early as the age of 35. Often the timing of this phase is similar to the time when a woman's mother went through the same transition. That being said, the length of time and severity of menopause-related symptoms for any individual woman cannot be predicted, and every menopause is unique. Genetic and environmental factors are an important factor in determining when a woman may enter the menopause.
Although some women will sail through perimenopause, many will experience symptoms ranging from mild to severe. Those who experience severe symptoms often find it impacts on quality of life.Signs of perimenopause are many and varied. No two women are exactly alike and no two women will have exactly the same perimenopause experience. Symptoms can include:
Irregular periods
Periods that are heavier or lighter than usual
Low libido
Mood swings
Anxiety
PMS
Fatigue
Hot flushes
Insomnia
Weight gain
Anger and irritability
Heart palpitations
Vaginal dryness
Memory loss
Night sweats
Dysfunctional uterine bleeding
Anaemia
Bloating
Fluid retention
Breast tenderness
Aches and painful joints
Frequent headaches
Urinary incontinence
Dry skin
You may also hear the term 'premenopause', which can last for 10 years or more. This refers to the whole period preceding menopause (encompassing perimenopause) where a woman will still have periods (irregular and regular) and is still considered to be in her reproductive years. During this time running up to perimenopause there is often no noticeable change, despite underlying hormone fluctuations. This premenopause stage encompasses the perimenopause stage, where symptoms become noticeable and ends one year after the last menstrual cycle – which is the official date of menopause.
Some women may experience the perimenopause for just a few months but for the vast majority, symptoms will last for around 4 years. In some cases, they can be experienced for up to 10 years.
There's no 'one-size-fits-all' treatment for perimenopause. As estrogen, progesterone and testosterone levels fluctuate during perimenopause this can result in hormonal imbalance. An optimal balance of hormones is vital to overall wellbeing including brain function, cardiovascular health, bones, vaginal and urethral health. We use bioidentical hormone replacement therapy (BHRT), an alternative to HRT, to replenish these hormones to your optimal levels in order to maintain health, energy, mood and brain function.
After your initial consultation over the phone or video with your Marion Gluck Clinic doctor, we will send you blood tests in the post (which are just as accurate as intravenous blood tests) to determine your individual hormone levels. But we don't just look at hormones – we take into account your blood tests, symptoms, lifestyle, nutrition, medical history and other factors to create a bespoke perimenopause treatment path designed for your specific needs.
Find out what your journey at the Marion Gluck Clinic may look like, from consultations to prescriptions and ongoing monitoring.
BHRT involves using custom compounded bioidentical hormones to relieve symptoms of hormonal imbalance. BHRT can not only be used to help provide relief from perimenopause and menopause symptoms, but it is also effective for other hormone-related conditions including endometriosis, premenstrual syndrome (PMS), and postnatal depression. 
Where traditional HRT uses synthetic hormones with a chemical structure similar to, but not identical to those found in the body, BHRT uses bioidentical hormones that are sourced from Mexican yams and are chemically identical to those naturally found in the body.
Many of our patients come to us because they are looking for an alternative to HRT as they have concerns about the side effects. We also see many women who have previously tried synthetic hormone treatments but had unwanted side effects. In our experience, the side effects commonly associated with synthetic hormones aren't experienced with bioidentical hormones, making them a popular choice.
We work closely with Specialist Pharmacy to seamlessly deliver your compounded hormone prescriptions, which can come in different formats, from creams to lozenges.
Book Your Consultation Today
Start your journey back to optimal health. Book your consultation with one of our expert doctors today by contacting our Patient Care Team.

Book an appointment

secretary@mariongluckclinic.com