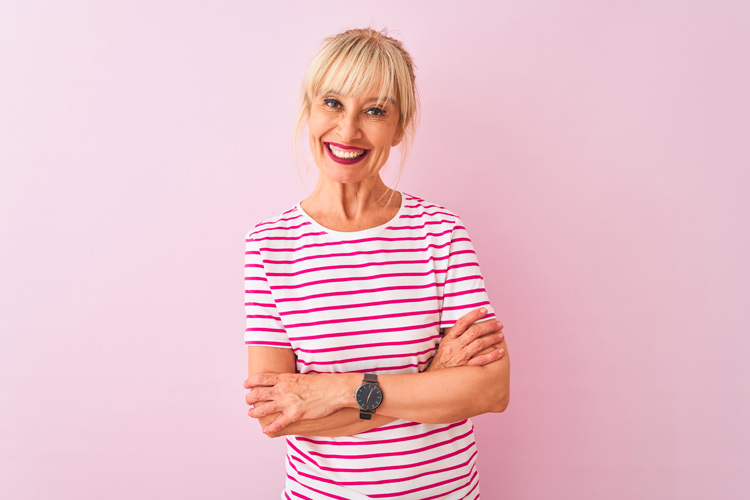 Menopause may be a natural part of ageing but that doesn't mean that it has to affect your quality of life. At Marion Gluck Clinic we use hormone balancing to provide menopause treatment to support women whose lives have been impacted by hormonal imbalance.
All our services are provided remotely – from consultations to prescriptions – giving you a seamless experience with the utmost convenience. We take a holistic approach, taking into account everything from hormones and lifestyle to nutrition to help you feel better so you focus on enjoying life.
If your menopause symptoms are disrupting your life, don't wait to seek help. Call our Patient Care Team on 020 7191 2378 to book your telephone or video consultation here at the leading private hormone clinic in the UK. Alternatively, you can book online and a Patient Care Advisor will be in touch with you within 24 hours.


45%
of women say menopause has a negative impact on them at work.1


50%
of women report their menopause has impacted their home life.2
In a survey by Women's Health Concern, 95% of women said they would try alternative therapies before hormone replacement therapy (HRT) because they think they are more natural and because they are worried about health risks of HRT. We use bioidentical hormone replacement therapy (BHRT), an alternative to HRT, to achieve emotional and physical balance. Many women prefer bioidentical hormones as they feel much better on them and don't experience the side effects associated with traditional HRT. Following a thorough consultation and blood tests, your doctor will create a bespoke treatment path tailored exclusively to your body's needs. We respect what's right for you as an individual, because there is no 'one-size-fits-all' approach to health.
Every woman is unique, and so are her hormones. You have your 'own' menopause and thus every hormone solution we provide is specifically designed for you.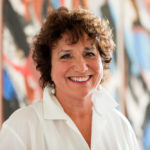 What Our Patients Say
For 16 years, businesswoman Roslyn Bell suffered acute menopausal symptoms – hot flushes, panic attacks, stress, anxiety – that had a detrimental impact on her work and family life. Despite being prescribed conventional HRT, her symptoms became increasingly worse over the years. It was only a chance reading of an article about BHRT that enabled Roslyn to finally get her life back on track: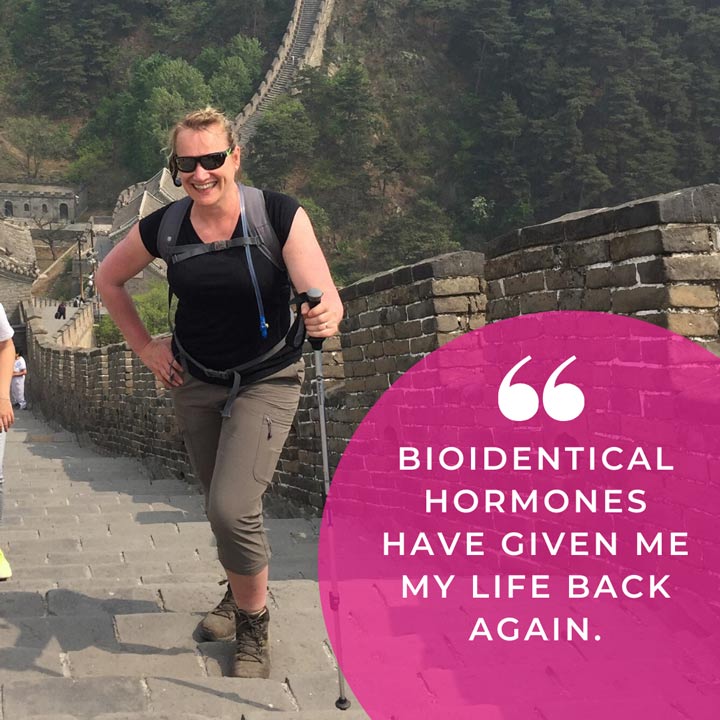 "Within six months of going to see Marion I was a different person. I would be up at 5.30am and at the gym by 6. After all these years I finally felt like myself again. I was no longer exhausted, the anxiety and depression went and I've lost almost two stone.
"I walked the Great Wall of China for charity – there is no way I could have even contemplated doing something like that before I went on the bio-identical HRT.
"I can't believe I muddled through for nearly 20 years. It wasn't just me it affected but my husband and children. Bio-identical hormones have given me my life back again and I just wish I'd known about them sooner."
Book Your Consultation Today
Start your journey back to optimal health. Book your consultation with one of our expert doctors today by contacting our Patient Care Team.

Book an appointment

secretary@mariongluckclinic.com