PCOS is a condition which results from a hormonal imbalance associated with irregular ovulation and menstruation, infertility, obesity and hirsutism. It is a condition which is suffered by many women around the world, however, what many people aren't aware of is that ovarian cysts are a symptom of the disease; they are not the root cause. PCOS is the most common cause of anovulatory infertility, which means that infertility is the result of the absence of ovulation. It often goes unnoticed until a woman tries to get pregnant.
What Causes Polycystic Ovaries Syndrome?
In recent years research shows that PCOS is a multisystem disorder and that the primary problem is the poor regulation of hormones by the hypothalamus (part of the brain which regulates everything from your hormones to your body temperature).
This means that not only is PCOS a gynaecological disorder, it is considered a multifactorial disorder with various genetic, endocrine and environmental abnormalities. It is also a metabolic disorder and may be associated with insulin resistance syndrome. This condition is associated with poor sugar metabolism and weight gain and is a precursor to type 2 diabetes. Additionally, PCOS patients have a higher risk of cardiovascular disease and hypertension.
What Are The Symptoms of PCOS?
Symptoms of PCOS can include these symptoms, however, someone does not need to necessarily display all symptoms to be diagnosed with the condition. If you are experiencing any or all of these it is advised that you seek medical advice from your gynaecologist or your GP.
Ovarian cysts
Irregular or no periods
Heavy and prolonged periods
Hirsutism (male-type body hair)
Androgenic alopecia (hair loss)
Acne
Obesity
Pelvic pain
Fatigue and low energy
Mood changes – PCOS can increase the likelihood of mood swings, depression, and anxiety
How We Treat Polycystic Ovarian Syndrome
Many people are diagnosed when they are young and carry it with them in the belief that it is an untreatable condition, as they don't realise that it is linked to hormonal imbalances. However, PCOS is not a diagnosis for life, and many of the symptoms are reversible with the right treatment plan.
At the Marion Gluck Clinic we treat PCOS with a combination of nutritional advice, lifestyle changes, medications, and hormonal balancing with oestrogen and progesterone to improve many of the symptoms.
We closely monitor their hormonal profile, supported by pelvic ultrasound and relevant blood tests, in order to fully assess a patient's needs. The condition can then be treated accordingly with a specific treatment plan for each individual. Everyone is unique and therefore the solution lies in a personalised approach and there is not a one size fits all treatment plan for PCOS.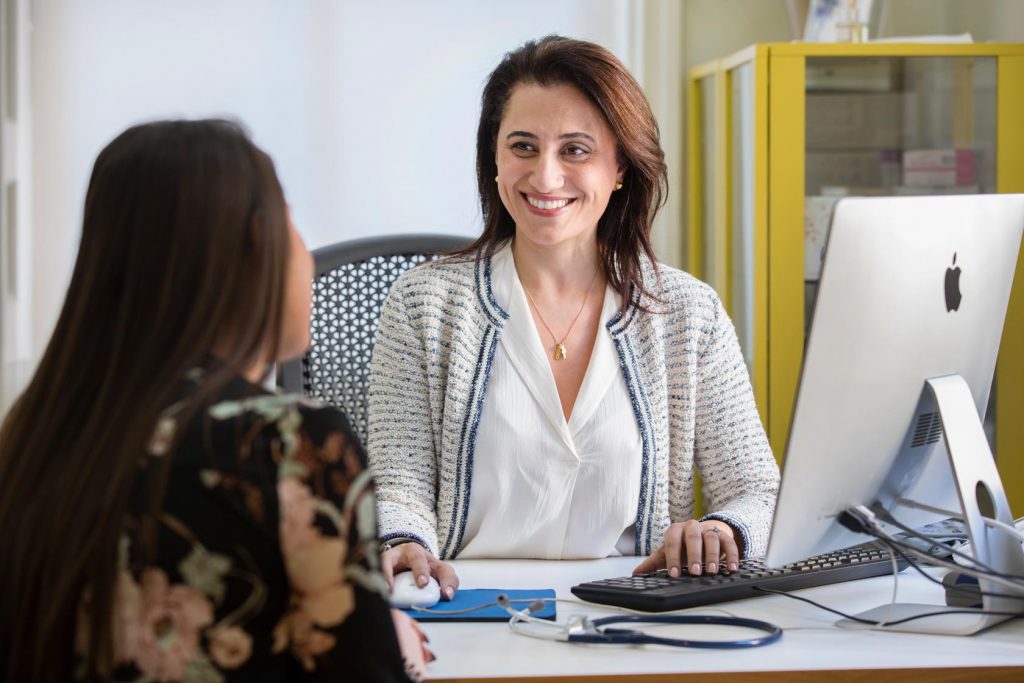 Book An Appointment Today
The Marion Gluck Clinic is a leading private medical clinic based in London. Start your journey back to optimal health by booking a consultation with one of our expert doctors. To book, please call our Patient Care Team on 020 7191 2378, email secretary@mariongluckclinic.com or use our book an appointment form.
Once you have submitted your booking enquiry, a Patient Care Advisor will be in touch within 24 hours to arrange your consultation. Please note that there may be a waiting time for your preferred doctor.