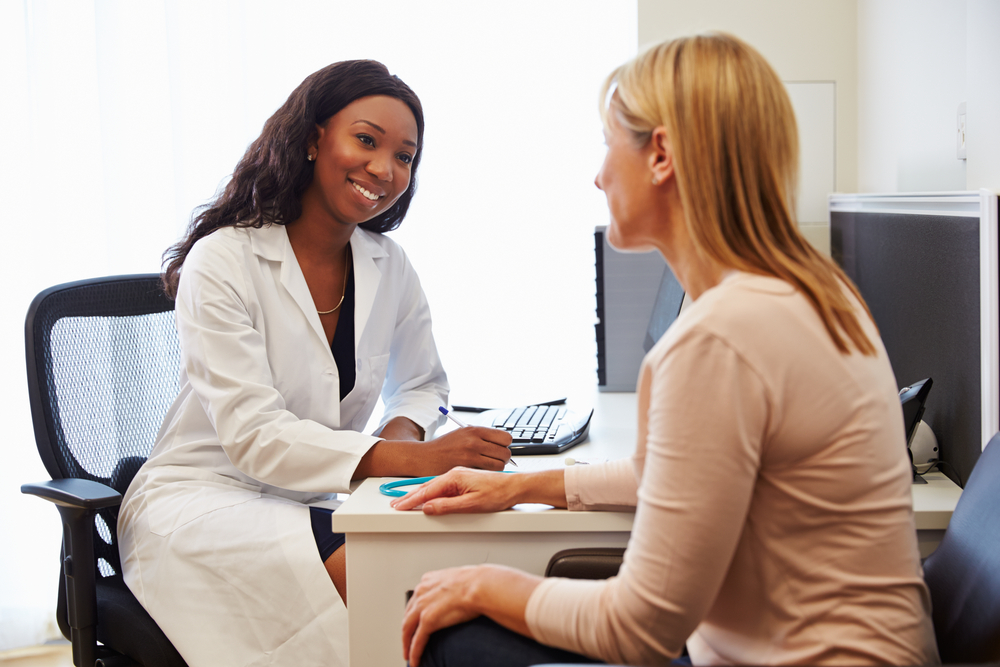 Bioidentical Hormone Replacement Therapy (BHRT) is frequently effective in resolving and reducing symptoms that are caused by hormonal imbalances. A hormonal imbalance can take many forms – the most common are issues such as perimenopause, menopause, PMS and PMDD, however we are also able to treat symptoms of conditions like endometriosis, osteoporosis, PCOS, thyroid dysfunction, and in some cases, depression or anxiety (including postnatal depression). Our hormone therapy specialists are also able to treat some men's health issues, such as andropause, with Testosterone Replacement Therapy (TRT). 
Despite the frequency of hormonal issues, not a lot is commonly known about BHRT. Read on for five things you might not know about hormone replacement therapy at the Marion Gluck Clinic.
Our BHRT treatment is derived from plant sterols. One of the most common questions our doctors get asked is where the hormones we use in our treatment come from, and whether or not they're natural. In the case of the hormones we use, the word 'natural' refers to the structure of the hormone molecules, which are produced from natural plant sources. The chemical structure is 100% the same as that of the naturally occurring hormones that are produced by your body, which means that their effects are more consistent with the natural biochemistry of your body. Our bioidentical hormones derive from diosgenin, which is skilfully sourced from Mexican yams and are identical in structure to human hormones. 
The hormones we prescribe are unlicensed. But don't panic – everything we prescribe is medically safe. The reason we have to label our bioidentical hormone replacement therapy as unlicensed is because it is personally tailored to each patient. Our Specialist Pharmacy takes the results of each consultation that we have, and prepares compounded medication – this is medication that has been specifically prepared for you, based on the prescription provided.
As the treatment has been individually compounded for you, based on personal test results and individual needs, it is impossible to licence it, because every patient is unique! In order to licence a medication, you need to perform large scale, controlled clinical trials – obviously this is not possible with our individualised doses
Although it might sound scary at first, our unlicensed prescriptions actually mean that you are receiving treatment that has been specifically created to treat your exact symptoms, and of course the individual hormone components such as the oestrogen and progesterone are licensed. 
BHRT can be used to treat a wide range of conditions. Our hormone therapy specialists have a vast wealth of combined knowledge on different medical conditions. Whether you've just had a baby and are now struggling with postnatal depression as a result of the changes your body has gone through, or you're suffering with a thyroid imbalance that's been causing you some troubling symptoms – we're confident that one of our doctors will be able to help. 
For a full list of what we treat, you can check our website, or get in touch with us for more information. 
Our compounded bioidentical hormone replacement therapy is available in a range of formulations. In order to suit you and your lifestyle, our doctors are able to prescribe treatments in a variety of different formats. We offer transdermal creams, to be applied straight to the skin, as well as sublingual lozenges and drops, capsules and vaginal creams. This gives us a wide range of tools that we can use to evaluate what is going to be the best and most effective option for each patient.
For example, the lozenge can be compounded to contain several hormones in one preparation, to be taken in one dose – many of our patients appreciate the convenience of this. 
Our protocols and treatments focus on all of the hormones that are impacted by midlife, hence why many of our patients are seeing us for issues such as perimenopause, menopause, or andropause (the 'male menopause'). We focus on testosterone, oestrogen, and many others, such as DHEA, which is an adrenal hormone that is a precursor to sex hormones. By ensuring balance between all of these hormones, we can keep you feeling your best self no matter what age you are. 
If you're interested in a consultation with one of our doctors, you can book one online on our website. Or for any more general enquiries you can call us on 020 7191 2378 – we'll be only too happy to help!