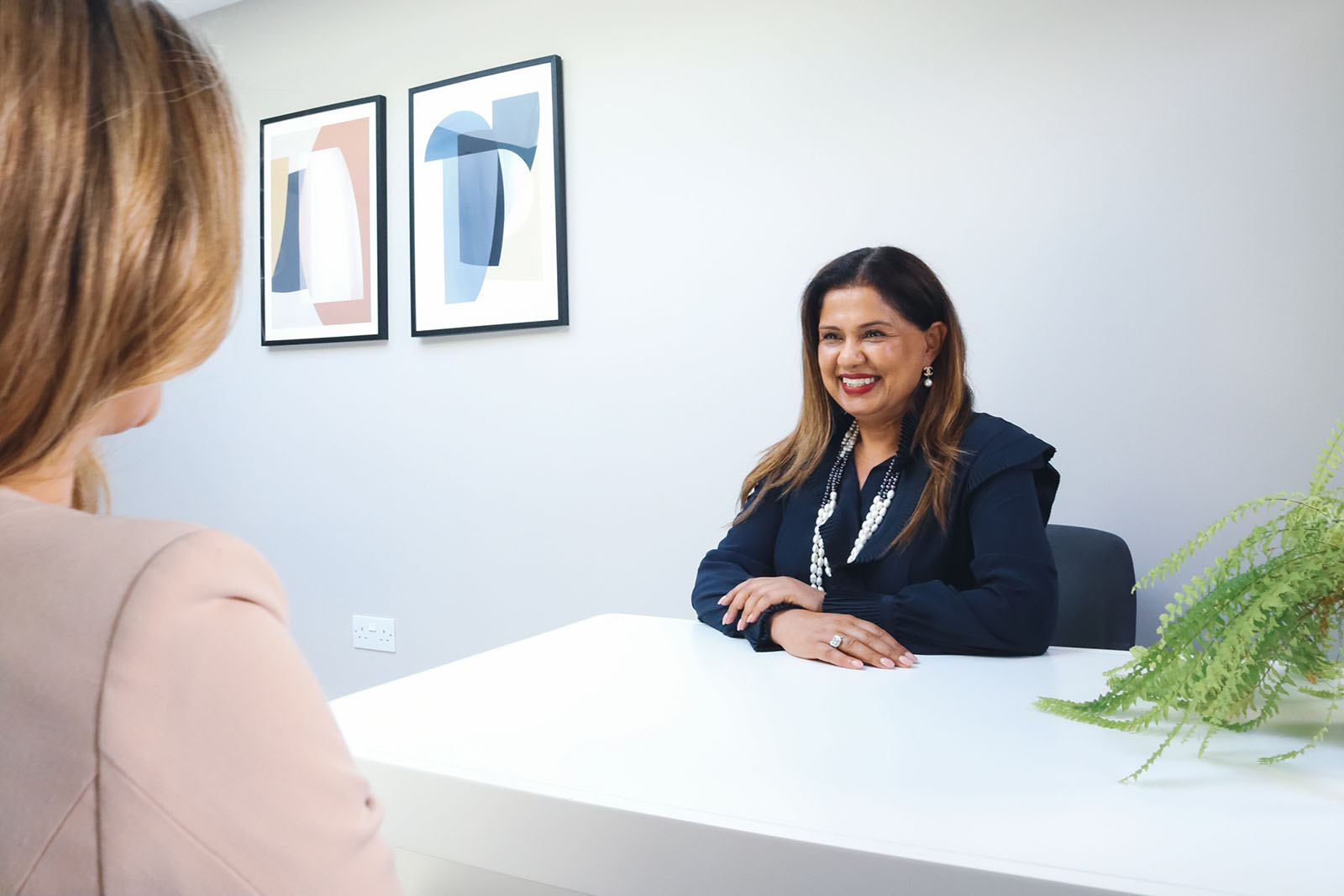 At the Marion Gluck Clinic, we treat a wide range of hormonal health issues in both women and men with our bespoke bioidentical hormone replacement therapy. From women seeking treatment for menopause, to men suffering from low testosterone, we offer personalised treatment plans that will help you get back to feeling your best. Also, for those that would like an even more comprehensive, holistic look into their health, we provide functional medicine consultations.
If you are considering treatment for a hormone imbalance but are unsure about the process, here's what to expect at our hormone health clinic.
Our patient journey
The process begins with booking an appointment for an initial consultation with one of our expert hormone doctors. The booking can be made 24/7 online, or by giving us a call during our clinic opening hours on Monday-Friday on 020 7191 2378. Once you are booked in, you will be sent a confirmation of your appointment with the link to a symptom questionnaire so we can get a better understanding of your hormonal health and the issues you are concerned about.
You will then have your initial consultation either over video, telephone or at one of our new in-person clinics, whichever you would prefer.
In the initial consultation, you will speak to one of our highly experienced doctors to discuss your history, symptoms and answer any questions you may have regarding your health and our bioidentical treatment options. The consultation will take around 45 minutes, and it gives us the chance to get to know you and the symptoms you have.
During this consultation, we will discuss the treatment options available to you and explain the benefits and risks of each so you can make a fully informed decision regarding your health. After your initial consultation, we'll prepare your personalised treatment plan, which may include blood tests or symptom investigations. A member of our team will then be in touch with you to share full details of your next-steps and onward bespoke journey, including referrals and/or prescriptions and supplements and when to book your next appointment.
Once we have your results, you will arrange a review appointment where we will discuss your treatment going forward, and issue you your unique and personalised prescription.
We send your prescription to the Specialist Pharmacy where it is made especially for you and can be ordered directly from their portal and delivered directly to your door.
You will start to see changes from your treatment plan around 8 weeks after taking BHRT.
Our 24-hour online booking service means that you can quickly and easily book follow-up appointments throughout your treatment with us. If you require a blood test for your next consultation, these can be booked online via our website. We also offer an online repeat prescription service for you to request further prescriptions with ease.
You can find a more in-depth overview of our treatment schedule and follow-up appointments here.
In-person consultations
If you decide that you would like to speak to a doctor face-to-face during this process, we offer in-person consultations at two London locations, The Door W4 in Chiswick and 58 Wellbeing Centre in Mayfair.
Upon arrival at one of our modern and inviting clinics, you will be welcomed by our friendly reception team who will guide you to our comfortable and spacious consultation rooms where your doctor will be waiting.
Why Choose the Marion Gluck Clinic
We have helped thousands of people regain their health through our personalised hormone balancing therapy and are the gold standard in bioidentical hormone healthcare. The 'Marion Gluck Method' is about empowering you to take control of your hormones through personalised treatment, helping you achieve optimal physical and emotional health.
We use bioidentical hormones, mirroring the hormones found in your body, offering a more physiologically suitable treatment alternative to synthetic hormones. You can find out more about our BHRT treatment in our comprehensive guide.
Founded over a decade ago by Dr. Marion Gluck, pioneer in bioidentical hormone therapy, we stand as the UK's number one hormone health clinic. This is reflected in the experience we provide for our patients. As you progress through your journey with us, we will support you every step of the way, ensuring a bespoke service that caters to your unique needs while providing the best outcomes for your hormonal health and wellbeing.
If you are struggling with your hormones and would like to speak to a hormone health clinic, book a consultation with us today.