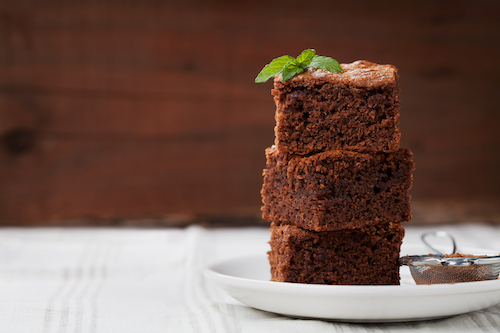 While you may have thought you needed a good excuse to enjoy a piece of dark chocolate, the truth is the delightful and ancient superfood ingredient found in high-quality dark chocolate, known as cacao (cold-pressed, un-roasted cocoa beans ), has more to offer your health than you may realise.
In ancient texts, cacao was described as a sacred superfood, often referred to as food of the gods. The cacao bean and its consumption date back thousands of years. It was used as a powerful, healing food and in ancient ritual and ceremony.
Today, there is much science and research that proves that cacao has many benefits for your body, mind, and soul.
5 health benefits of this sacred food:
Antioxidant Protection
Improved Brain Health
Immune Boosting
Improved Insulin Sensitivity
Nature's Aphrodisiac
 Spoil yourself and your family/friends with a healthy and delicious cake, especially made for Easter!
Recipe – Cacao Easter Cake
Prep time: 10 mins
Bake time: 60 mins
 Ingredients
½ cup good quality unsweetened dark cacao powder
½ cup coconut flour
2 ½ teaspoons gluten-free baking powder
pinch of sea salt
6 organic eggs
½ cup raw honey or maple syrup
125 ml extra virgin olive oil
125 ml coconut milk
2 teaspoons vanilla bean paste
 Method
Preheat oven to 160C (fan oven)
Combine the cacao, coconut flour, baking powder and sea salt into a mixing bowl
Add the eggs, honey, vanilla, coconut milk and olive oil
Mix well until smooth and combined (a whisk works well for this)
Pour into a 20 cm baking tin lined with baking paper
Bake the cake for 55-60 minutes or until cooked through (test after 45 mins as oven temperatures may vary)
Remove from the oven and cool
Serve with raspberries for an extra antioxidant boost and some Greek yogurt if desired
Also read:
Cacao and Cocoa, same same but different
Did you know cinnamon promotes fat burning
Recipe – booster green barley balls