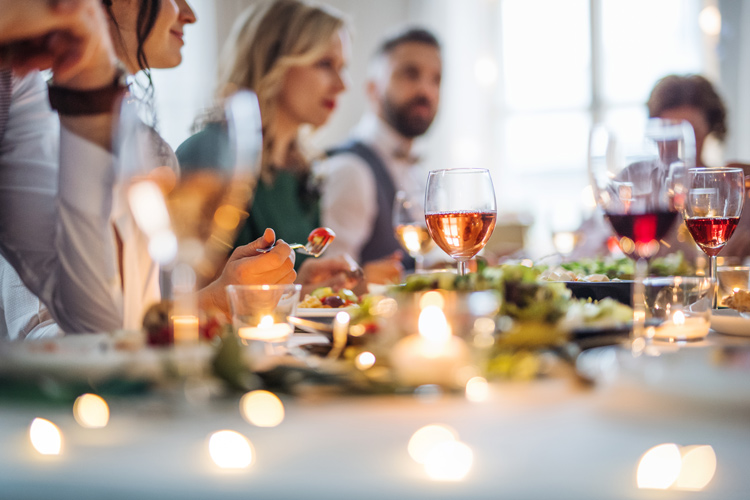 Christmas is a wonderful time to sit down with loved ones to enjoy delicious foods and drinks. It may also be a time for unwanted extra kilos, bloating, mood swings, sugar spikes and unbalanced hormones. With our hormone balancing Christmas recipes, some planning, mindful eating and keeping moderation in mind, we can have the jolliest time of the year without any unpleasant side effects. It is the festive season after all and you have worked very hard to have a healthy and happy Christmas!
The gut has a bigger impact on your hormone health than you may realise, and keeping it balanced is vital. This means being conscious of what you consume so that you avoid disrupting the delicate equilibrium of the gut microbiome. This is a collection of microorganisms that has a range of functions. It:
Supports the synthesis and regulation of hormones and neurotransmitters (the body's chemical messengers)
Facilitates absorption of macro and micronutrients
Has an essential role in the immune system, which protects you against disease
Contributes to regulation of estrogen levels in the body
There are many elements of a human diet that can affect the gut microbiome positively or negatively. However, in order to maintain general balance, one should aim for a low GI (glycaemic index) diet consisting of a range of fruit, vegetables and fibre. These food groups are part of a 'rainbow plate', which can encourage microbial diversity, increasing your gut health and contributing to better hormone health.
Learn more about the gut and hormonal balance.
The Menu By Tiina Lemmik
Our Christmas recipes will help to balance your hormones this festive season.
Starters
Main Course
Dessert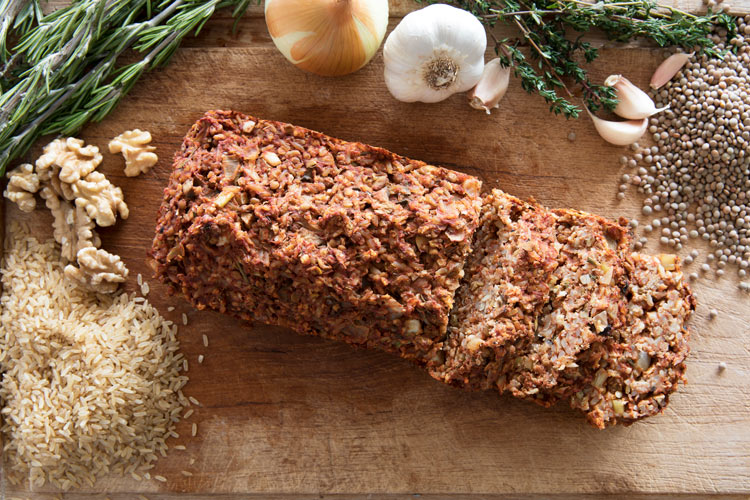 Lentil & Veggie Terrine Recipe
Makes: 4 portions
Takes: 2 hours
Ingredients:
90g walnuts
310g tin lentils
1 large onion, diced
2 cloves of garlic, finely chopped
1 stick of celery, finely chopped (use the rest of the celery to dip into your artichoke pate)
1 carrot, finely grated
2 tbsp extra virgin olive oil
1 very small apple, grated
25g dried cranberries
1.5 tbsp freshly ground flaxseeds
125g breadcrumbs
2 tsp fresh thyme, finely chopped or 1 tsp dried
2 tsp fresh oregano or 1 tsp dried
Sea salt and freshly ground black pepper
Method:
1. Preheat the oven to 160C.
2. Spread the walnuts on a baking sheet and roast for 10 minutes, checking and shaking occasionally. Once ready and cooled, chop them coarsely.
3. Rinse and drain lentils in a sieve. Tip ⅔ them into a food processor and process slightly, leaving about ⅓ whole.
4. Heat the oil (leave some for brushing onto the terrine before baking) in a heavy-based pan and sauté the onions with a tiny bit of salt for 5 minutes. Add garlic and sauté for 1 minute or until fragrant. Add the celery and carrot and stir for another 2 to 3 minutes. Add the apple, cranberries, thyme and oregano. Season with more salt and pepper and heat for another minute or two.
5. Pour the mixture into a bowl and add the lentils, nuts, flaxseeds and crumbs. Mix everything using hands (the easiest). Check seasoning and adjust if needed.
6. Line a loaf pan with baking paper (bottom and sides). Transfer the mixture to the loaf pan and press down. Brush with some olive oil.
7. Increase the oven temperature to 180C and bake the terrine for one hour until the sides are starting to brown.
8. Take the tin out of the oven and leave for 15 minutes. Lift out of the tin and onto a chopping board, cut and serve. Some cranberry sauce would go very well with this dish, if you happen to have some.