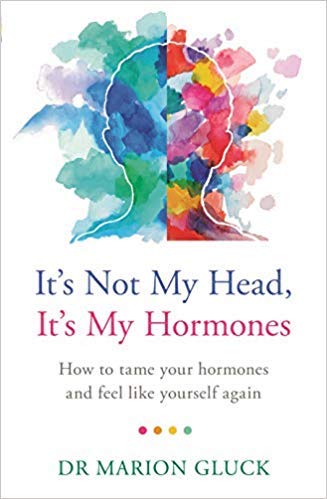 Dr Marion Gluck has pioneered and championed personalised hormone balance therapy for 24 years.
From puberty to post-menopause, Marion's expert advice helps women to optimise their mental health and physical wellbeing. After reading this book you can start feeling great again, and understand how hormones can be your friends, and that you are not going crazy.
"Knowledge is power! We can't all be doctors, but we can all understand our hormone health. This is a practical and inspirational book is dedicated to helping women be their mental and physical best at any age." Jeanette Winterson
Marion's life work has been helping women. With this book you can benefit from her knowledge.  'It's Not My Head, It's My Hormones' is on Amazon, Kindle and you can even support your independent bookshop by buying it there.