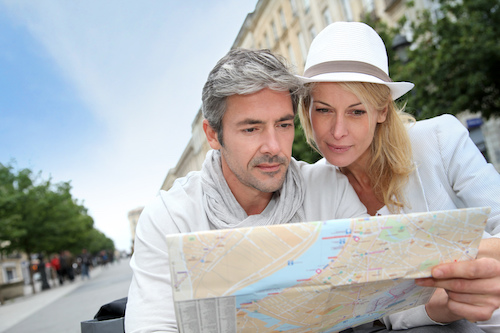 Travelling with your hormones
You've packed your passport, sandals and the sun cream, but have you thought about your bio-identical hormones?
To help you keep your symptoms in check and make the most of your holiday, we've answered the following questions:
Can I take my bio-identical hormone therapy on holiday?
What do I need to pack?
How should my medication be stored?
Will my medications work if I'm wearing sun cream or go swimming?
Can I take my BHRT on holiday?
You can travel with your BHRT medication, provided it is contained within its original packaging and you carry a copy of your prescription.
If your BHRT medication contains testosterone or DHEA you will you need a letter to prove that it is prescribed for you. If you will be travelling for 3 months, or taking a supply of medicine that would last 3 months or more, you will also need to submit a form via the UK government website. Ideally, you should arrange this paperwork 8 weeks before travelling.
The regulations around medications differ between countries and restrictions can apply to both prescription drugs and over-the-counter drugs. It's always worth checking whether the countries you are travelling to have any specific rules about medications.
Further information can be found here:
National Travel Health Network and Centre
What do I need to pack?
Pack your medication in the original, labelled package.
Check the expiry date on your medication to make sure that it will cover the duration of your trip.
Carry your medication in your hand luggage along with a copy of your prescription. Check whether your airline has any regulations about hand luggage contents.
Pack a spare supply of medication in your hold luggage along with another copy of your prescription.
A signed letter from your doctor is required if your medication contains testosterone or DHEA. Even if your medication does not contain these ingredients, a letter from your doctor or pharmacist with details about your medication, including its generic and brand name, and the health condition that you require the medication for, can provide extra assurance. Translating this letter into the language of the country you are visiting can also help to avoid any problems at customs.
When you arrive
Like all medications, your bio-identical hormone preparation has specific instructions for storage and administration, to ensure that it remains effective.  Whilst this is routine at home, on holiday, you might need to think more carefully about storing medication due to higher temperatures, and when to take it between sunbathing and dips in the pool.
Storing medication
If you are travelling to a hot country, you should carry creams, lozenges and capsules in a medication cool bag; these are available to purchase from most pharmacies. Keep your medications away from direct sunlight and humidity.
Sun cream and swimming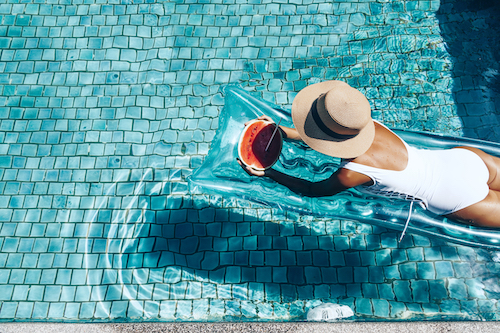 Bio-identical hormone creams should be applied to clean and dry skin for approximately 1 minute. The cream will take to 30 minutes to absorb. After 30 minutes, you can apply sun cream or go for a swim without impacting the efficacy of your bio-identical hormone treatment.
References
The National Travel Health Network and Centre. Travel Health Pro. Medicines and travel. Available: https://travelhealthpro.org.uk/factsheet/43/medicines-abroad. (Date accessed: 22/07/19)
Gov.uk. Travelling with medicine containing a controlled drug. Available: https://www.gov.uk/travelling-controlled-drugs. (Date accessed: 22/07/19)