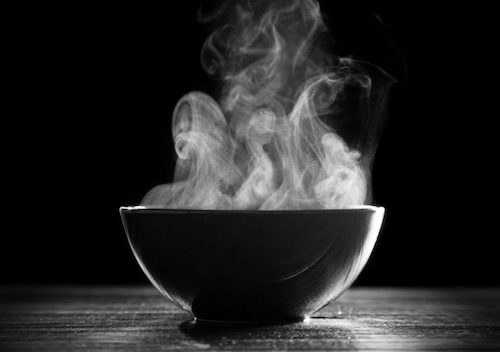 During the cooler months, we should focus on strengthening our immune system to ward off common colds and the flu. No one likes to be struck down by sore throats, headaches, coughs and the likes, so we should prepare our bodies. The immune system function is also tied to energy – anything that triggers our immune system can be fatiguing. Luckily for all of us, it is really easy to give our immune system a bit of support by including some or all of these five foods in our daily menu:
1. Garlic – jam-packed with sulfuric compounds, which are excellent at fighting off infections and viruses. As is the case with most nutritional foods, it is best eaten raw, but we can still reap the benefits if we cook it.
2. Ginger – is a powerful anti-inflammatory and it helps in keeping the immune system in tip-top shape. The antioxidant properties in ginger also take on free radicals, which gives the body more than a fighting chance when faced with bacteria and viruses.
3. Red capsicum or red bell peppers – they contain twice as much vitamin C as citrus fruits! Besides boosting our immune system, vitamin C may help maintain healthy skin. Red capsicum is also a rich source of beta carotene, which helps to keep our eyes and skin healthy.
4. Shiitake mushrooms – contain an antiviral compound called Lentinan. Shiitakes fight infectious disease and boost the immune system. They also serve as a source of B vitamins and promote brain health.
5. Bone broth – your grandmother was right about chicken soup. Bone broths contain calcium, magnesium, phosphorous and amino acids, all nutrients that support immune system, adrenal health, nervous system, bones, teeth and nails. These days it is really easy to buy ready-made high quality broth from your supermarket or you can make your own. Try making a broth from organic grass-fed beef or lamb or organic chicken bones with root vegetables and loads of herbs.
RECIPE
Simple immune boosting soup
We added onions as they are filled with immune boosting nutrients such as zinc, selenium, sulfur compounds, vitamin C and quercetin. We've included chestnut mushrooms for vitamin D and broccoli for extra vitamin C and colour.
Prep time: 10 mins
Cook time: 20 mins
Serves:  4
Download PDF
Ingredients
Splash of extra virgin olive oil
Small brown onion, chopped finely
2-3 cloves of garlic, chopped finely
Thumb size of ginger, sliced thinly and then chopped into thin sticks
Small red capsicum, sliced
*6 medium size shiitake mushrooms ( dried or fresh), sliced
A few small broccoli florets
A few chestnut mushrooms, sliced
1 litre bone broth ( beef or chicken )
Salt and pepper to taste
Green onions or chives for serving
Method
Cook chopped onions in an olive oil on medium heat for 5 minutes, add garlic and ginger, cook for another minute. Add sliced capsicum, both mushrooms and broccoli, cook for 2-3 minutes and then add the broth. Bring to a gentle boil and simmer for 10-12 minutes, covered. Turn off the heat and leave the flavours to infuse for few more minutes. Adjust the seasoning with salt and pepper, sprinkle with sliced green onions / chives or both and serve.
*If you are using dried shiitake mushrooms, soak them first in warm water for 10 minutes. Do not throw out the soaking water, add it to the soup, Make sure there is no grit from the mushrooms in the soaking liquid – best to put this through a sieve.
Enjoy!
A balanced gut is also key to a healthy immune system – read about gut balancing foods here.