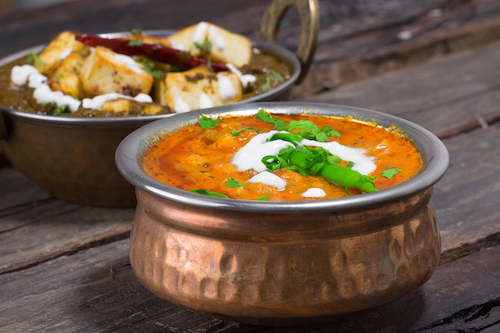 When we hear the word "detox", green juices and raw salads spring to mind. During the colder months cold raw food detox is not the best option for our bodies – we need warming and comforting meals to cope and stay in our best form. Fortunately mother nature has provided us with herbs and spices!
I have prepared a very quick and simple dhal recipe to nourish and help the body feeling amazing despite the cold.
Turmeric has had so much attention throughout the health world recently and all for a good reason. With its yellow pigment, curcumin, turmeric, is effective in reducing inflammation and improving digestion. Don't forget to use black pepper when using turmeric – the piperine in pepper enhances curcumin absorption in the body by up to 20 times!
But let's not forget about cumin and coriander: the first being a great helper with digestion and it may even help with weight loss and fat reduction. The second being coriander, also good for digestion, but known to fight infections caused by bacteria and fungus too.
I encourage everybody to add more herbs and spices to their meals.
Recipe – Quickest ever Dhal
Time: 40 mins
Serves: 4
Ingredients
| | |
| --- | --- |
| 100 g red lentils | 1 tbs ghee or butter |
| 1 ½ cup filtered water or bone broth/stock | ¾ tsp cumin seeds |
| ½ tsp turmeric | 1 small onion, chopped |
| freshly cracked black pepper | 4 fat garlic cloves, finely chopped |
| juice of ½ lemon | 2 small tomatoes, chopped |
| 1 tbs extra virgin olive oil | 2 tsp ground coriander |
| 100 g red lentils | ¼ tsp chilli powder |
Method
Bring the lentils to a boil in a saucepan. Once the scum rises to the top, skim it off and add the turmeric and pepper and leave to simmer for 10 minutes.
While the lentils are cooking, heat the oil and ghee or butter in the frying pan and add the cumin seeds. Once darkened, add the onions and cook until soft. Add the garlic and cook gently for a minute, then add tomatoes and spices and cook until the tomatoes are softened (about 15 minutes).
Add the cooked lentils and cook for another 6-8 minutes until the whole thing comes together. It should neither be too thick nor too watery. Adjust the seasoning (may need a bit of salt) and add the lemon juice.
Serve in warmed bowels, topped with Greek yogurt and coriander leaves.