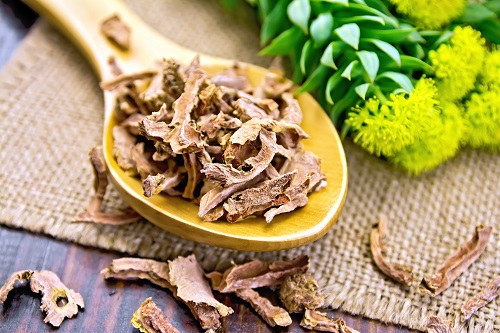 It's Christmas time! The countdown for Christmas has started and so does the stress of juggling meeting almost everyone we know, parties at work, and an endless list of gifts to buy. With so much in our minds we tend to forget about what this is all about. So, this Christmas I would like to invite you to take some time for yourself, creating some inner space for reflection. Yes, yourself. Which better way to share love and joy with our dearest family and friends than starting with ourselves?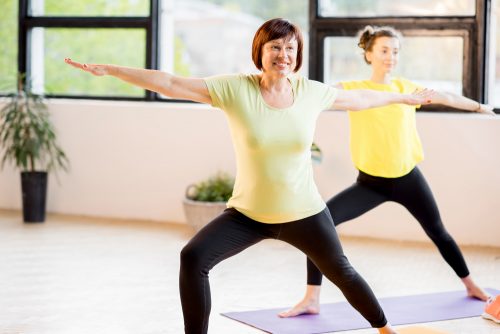 Stress and cortisol
Although we would like to be able to switch off stress to find that inner connection, this shift is not always easy. That's when some extra help can be handy.  In addition to several helpful resources which I strongly recommend such as breathing exercises, meditation and yoga, there is an amazing tool called Adaptogens (or Adaptogenic herbs). These wonder herbs work by, as their name suggests, helping the body "to adapt". One of the ways they work is by bringing a state of balance to the adrenal glands (those producing the primary stress hormone cortisol), often overly taxed by chronic stress which in the long run can lead to adrenal fatigue. When out of balance, cortisol can affect energy, sleep, sugar cravings, the immune system, libido, and even menopausal symptoms, amongst other health issues.  So, if you struggle with getting out of bed in the morning, finding energy throughout the day and mid-afternoon sugar cravings are constantly chasing you, adaptogens may be the answer.
Do you think your adrenal glands could be out of balance? Get yours checked – book an appointment now.
How adaptogens work
Although adaptogens are the new trend (I am sure the words Ginseng and Maca are not new to you), they have been used for centuries in traditional Chinese and Ayurvedic medicine. Adaptogens increase the body's ability to cope with both physical and mental stresses and their use, particularly in the long term, leads to increased endurance. They work by "sensing" the body's needs and tipping the balance in the right direction, hence they are usually very gentle and safe. For instance, the same adaptogen can help you sleep better by relaxing you in the evening and, if taken in the morning, can give you energy.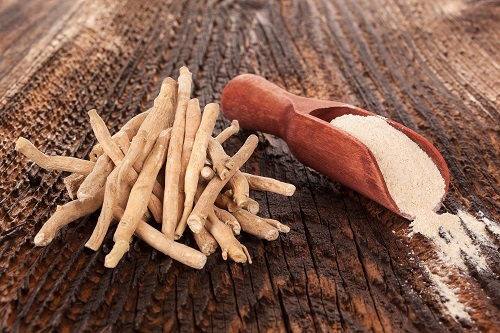 What adaptogens can do for you
Some of the most popular adaptogens include Ashwagandha, Siberian ginseng, Rhodiola, Schisandra, Licorice, Maca and Holy Basil, with lots of scientific research backing up their use. I like to say that each adaptogen has its own personality. For instance, both Ashwagandha and Siberian ginseng (two of my favourite adaptogens) work by balancing the adrenal glands but can address different symptoms. Ashwagandha (or Withania somnifera) has a calming, "grounding", effect reducing anxiety while Siberian ginseng (or Eleotherococcus senticosus) has a more uplifting and stimulating nature. Ashwagandha has also been shown to have anti-inflammatory and neuroprotective properties, with research showing its role in combating neurodegenerative disease. Siberian ginseng, used in China for 2000 years, may not be as well-known in the West as other adaptogens but is nonetheless amazing. In addition to reducing anxiety and helping to cope with stress, Siberian ginseng fights fatigue and boosts energy. A study has shown that a daily dose of Siberian ginseng increased cardiovascular function and improved endurance in athletes. It is also known to improve concentration, stabilise blood sugar levels and enhance immune function.
Therefore, I believe different adaptogens suit different people with different needs and sometimes the best results are achieved when combining them in different ways. Before taking an adaptogen, or any herbal product in general, you should familiarise yourself with their unique properties or consult a qualified herbalist or naturopath for professional advice. Adaptogens can be taken as supplements (in the form of capsules or tincture) and are also great added as a powder to make delicious smoothies and lattes.
And this is how adaptogens can calm our minds and rest our bodies to help us enjoying the best of ourselves and at Christmas. Aren't these herbs really adapto-geniuses?
Merry Christmas from Vera!
Also read:
References
Chandrasekhar, K., Kapoor, J., & Anishetty, S. (2012). A prospective, randomized double-blind, placebo-controlled study of safety and efficacy of a high-concentration full-spectrum extract of Ashwagandha root in reducing stress and anxiety in adults. Indian Journal of Psychological Medicine.
Facchinetti, F., Neri, I., & Tarabusi, M. (2002). Eleutherococcus senticosus reduces cardiovascular stress response in healthy subjects: A randomized, placebo-controlled trial. Stress and Health.
Kuo, J., Chen, K. W. C., Cheng, I. S., Tsai, P. H., Lu, Y. J., & Lee, N. Y. (2010). The effect of eight weeks of supplementation with Eleutherococcus senticosus on endurance capacity and metabolism in human. Chinese Journal of Physiology.
Kurapati, K. R. V., Atluri, V. S. R., Samikkannu, T., & Nair, M. P. N. (2013). Ashwagandha (Withania somnifera) Reverses β-Amyloid1-42 Induced Toxicity in Human Neuronal Cells: Implications in HIV-Associated Neurocognitive Disorders (HAND). PLoS ONE.
Panossian, A. G. (2013). Adaptogens in mental and behavioral disorders. The Psychiatric Clinics of North America, 36(1), 49–64.
Panossian, A., & Wikman, G. (2009). Evidence-Based Efficacy of Adaptogens in Fatigue, and Molecular Mechanisms Related to their Stress-Protective Activity. Current Clinical Pharmacology.
Pratte, M. A., Nanavati, K. B., Young, V., & Morley, C. P. (2014). An alternative treatment for anxiety: a systematic review of human trial results reported for the Ayurvedic herb ashwagandha (Withania somnifera). Journal of Alternative and Complementary Medicine (New York, N.Y.), 20(12), 901–908.
Provino, R. (2010). The role of adaptogens in stress management. Aust J Med Herbal.
Sehgal, N., Gupta, A., Valli, R. K., Joshi, S. D., Mills, J. T., Hamel, E., … Ravindranath, V. (2012). Withania somnifera reverses Alzheimer's disease pathology by enhancing low-density lipoprotein receptor-related protein in liver. Proceedings of the National Academy of Sciences.