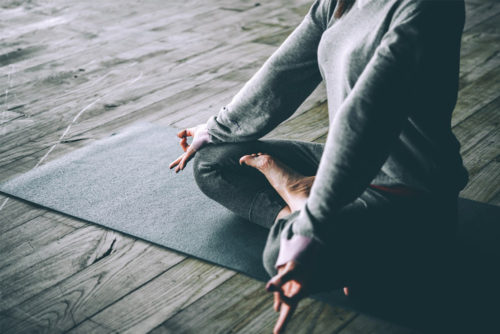 Your hormonal health and your stress levels are intrinsically linked and therefore monitoring and managing your stress levels are key if you are looking to help balance your hormonal levels. Meditation is a tried and tested method for reducing stress levels and therefore these meditation apps could be exactly what you're looking for!
How Stress Impacts Your Hormone Balance
When your body is under stress, which can be caused by any number of external factors, it produces a hormone called cortisol, which is often referred to as the 'stress hormone'. Whilst cortisol has many positive implications, which include a burst of energy associated with survival and lower sensitivity to pain, it can have a number of negative effects if it remains at a heightened level for too long.
These can include high blood pressure, low immunity, weight gain particularly around your abdomen and stomach and blood sugar imbalances. It is therefore essential to manage your levels of stress in order to keep your cortisol levels balanced and avoid any of these side effects. Lifestyle changes can dramatically impact your stress levels, including your food choices.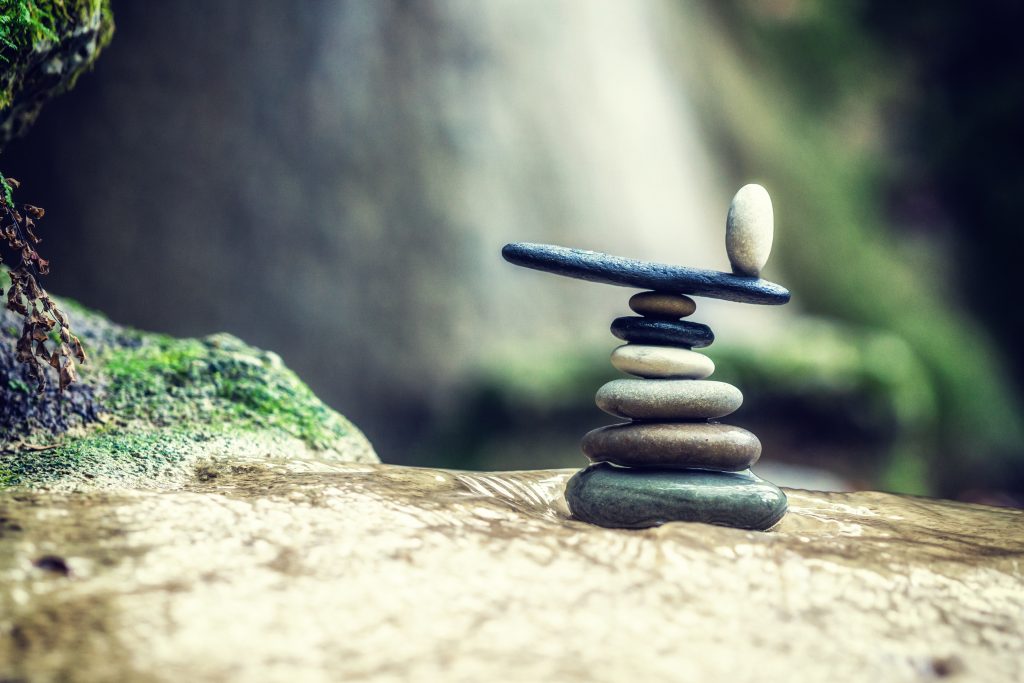 How Mediation Can Balance Your Hormones
As increased levels of stress can have a negative impact on your physical and emotional health, it is important to make sure that you deal with prolonged periods of stress in a healthy way. Meditation has long been accepted as an excellent way to reduce stress levels and therefore this guide to some of the best meditation apps around should be a great starting point on your journey to a less stressed life!
What these mediation apps prove is that the art of meditation is not something that requires bubbling brooks or the presence of a monk. All it needs is an open mind, a safe, quiet place in which to relax and a phone or tablet.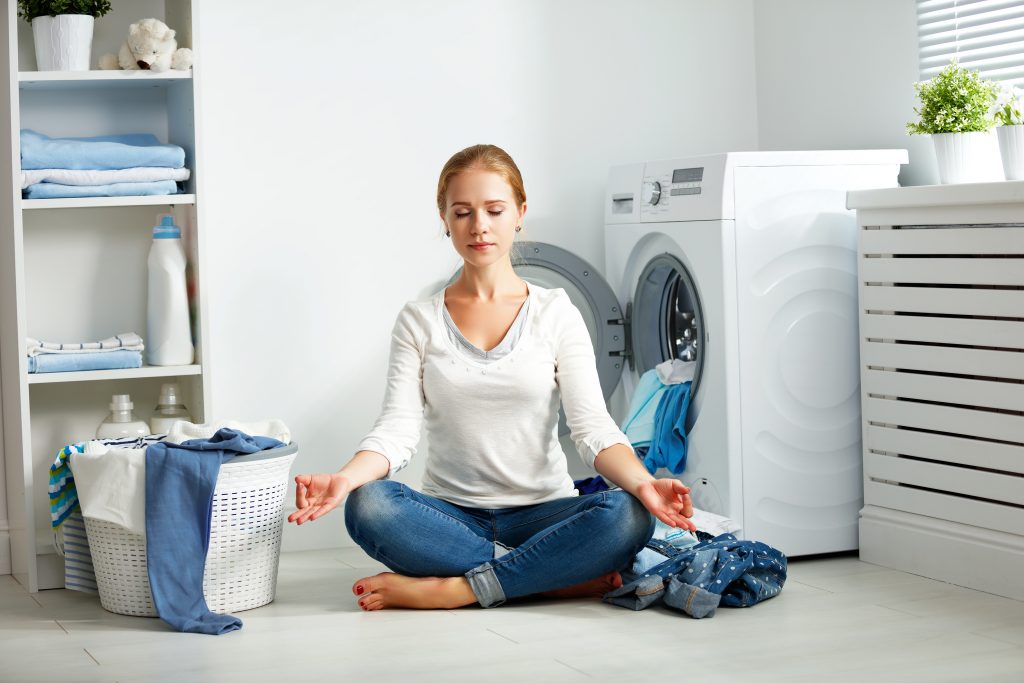 Your Guide To The Best Meditation Apps
Headspace
Founded by a former Buddhist monk, Headspace has fast become one of the most widely used meditation apps around. It focuses on mindfulness and meditation with the aim to help its users reduce stress and anxiety, improve their sleep and better their personal relationships! Find out more about Headspace on their website: https://www.headspace.com/
Smiling Mind
The Smiling Mind app was created by Smiling Mind, an Australian based not -for-profit organisation who's aim is to 'make mindfulness mediation accessible to all'. Having reached more than 1.5 million people globally, the app is designed to be used for both children and adults and is already being used in schools and workplaces around the world. Find out more about Sliming Mind on their website: https://smilingmind.com.au/
Buddhify
This app was designed and created in the UK and is aimed at those living in an urban environment with hectic, busy lives. It is a convenient app which is designed to be used whilst you go about your everyday tasks, from going to the gym to walking home from work. With over 80 short guided audio exercises its aim is to help the user develop mindfulness and calm in the middle of any situation. It is highly customisable, easy to use and has a 'solo timer' option for when you want to meditate without help from the app itself. Find out more about Buddhify on their website: http://buddhify.com
Walking Meditations
As the name suggests this app is designed to be used on the go, although it can also be used whilst sat still. The idea is to encourage you to be more aware of your surroundings and relax your mind whilst on the go, helping you to let go of stress about the past of future and focus on the here and now instead.
Simply Being Guided Meditation
This app is ideal for those just discovering the joys of meditation and meditation apps. With sessions that range from 5 to 20 minutes it guides you through the basics of meditation and then offers a number of different sounds, including rain, streams and the ocean, to help you relax. Packed with meditation tips to help you on your way it's a fantastic place to start if you're looking to deal with stress levels through meditation.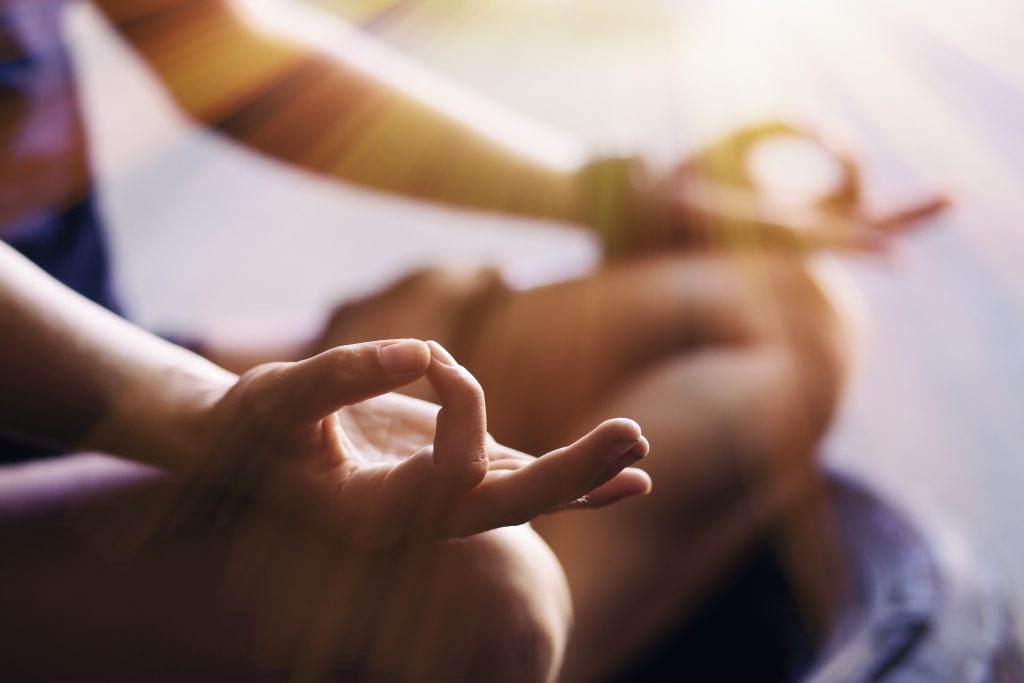 All of these apps are available either from the Amazon App Store, Apple Store or Google Play.