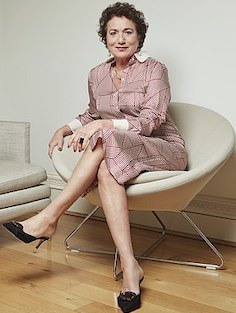 She's the straight- talking expert on the menopause. Now, in a refreshingly honest new book, DR MARION GLUCK bemoans the uncaring way women are treated and asks: Why ARE so many of us put on happy pills instead of HRT?
'Everyone is unique, which is why off-the-shelf medicine has a different effect on everyone. Especially hormones, which all women know are very powerful things. You have to be incredibly gentle when you're prescribing hormones and it's where experience really comes in.'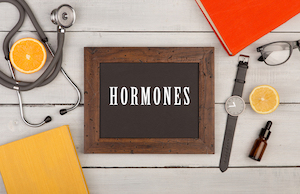 Fab after Fifty- Published 18th October 2019
The ultimate Menopause Q&A: Your Menopause Questions answered. Expert answers from Dr Elaine McQuade at the Marion Gluck clinic. To coincide with World Menopause Day, Dr Elaine McQuade of the Marion Gluck Clinic answers your most frequently asked questions about the Menopause.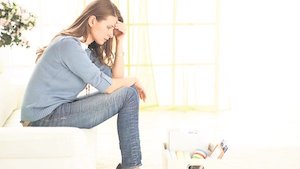 Irish Examiner- Published 06th September 2019
Perimenopause can last for up to 10 years yet there is a lack of awareness about the condition, says Áilín Quinlan. You're in a sweat and not because the kids are getting to you or work is very stressful lately — it's because you've started the perimenopause.
"It's the most challenging part of a woman's life," says hormone expert Dr Marion Gluck. "This is a time when the hormones fluctuate up and down and there's no rhyme or reason to it."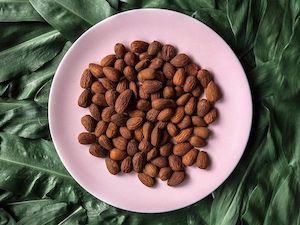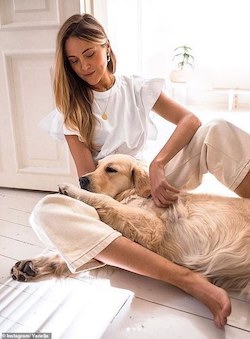 Daily Mail – Published 27th May 2019
A plant-based diet could result in very low levels of cholesterol. 'That is probably what happened and why her periods stopped,' says Dr Gluck. 'When she started eating animal products she could make hormones again.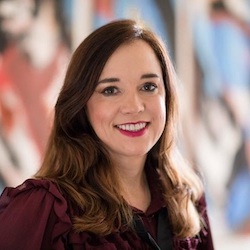 The Emma Guns Show – Podcast 27th May 2019
Perimenopause is a topic you've asked me to explore in detail in a show with an expert and in this episode Dr Elaine McQuade explains the fundamentals of, not only what's going on in your body, but the practical steps you can take to help ease your way through changing hormones and beyond…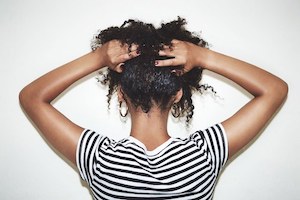 Vogue – Published 11th April 2019
You might be au fait with how they can influence your skin and mood, but hormones have far-reaching effects that are felt from top to toe, including your hair. Vogue explores what to expect at every age…
For all the career anxiety, turbulent relationships and late nights you may endure, your hormone levels should be fairly stable in your twenties. "One thing I often see with clients in their twenties is the effects of the contraceptive pill," explained Dr Valeria Acampora, a hormone specialist at The Marion Gluck Clinic. "Hair health is largely determined by having the right balance of oestrogen, progesterone and testosterone, and the contraceptive pill can impact these levels."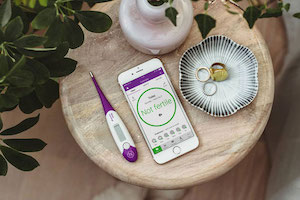 Hormonal Health – Published 12th February 2019
Women are looking to their hormonal balance as key to their wellbeing, with a swathe of health apps, testing kits, and supplements coming onto the market to promote a greater awareness of how hormones impact overall health.
Dr. Monica Lascar of London's Marion Gluck Clinic, which specializes in treating a range of conditions using bio-identical hormones, agrees that "there is an increasing awareness [of] the roles of hormones, and I welcome the explosion of the health and wellbeing culture that has also taken off," says Lascar. "I'm glad hormones are becoming an integral part of this – they have been overlooked for so long, yet are so important to the way our bodies function."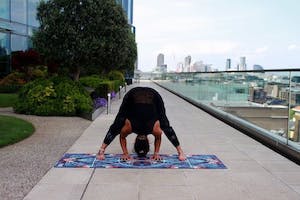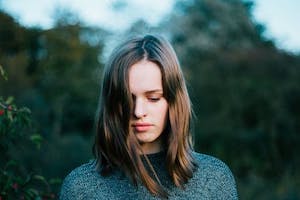 Stylist – Published 09th Nov 2018
Stylist explores how our high-stress, flat-white-fuelled lives are sending our bodies haywire.
We're pretty au fait with how hormones affect us monthly, but that they affect us every minute of the day? That they could be responsible for your anxiety, worsening asthma, forgetfulness, low sex drive or insomnia? That the proper functioning of them is vital to your health? Maybe not. "Hormones are imperative to life," says Dr Marion Gluck of The Marion Gluck Clinic, which specialises in hormone therapies. "They regulate every single function in our body, from metabolism to brain function to movement and more. If your hormones are not balanced, your health will falter."