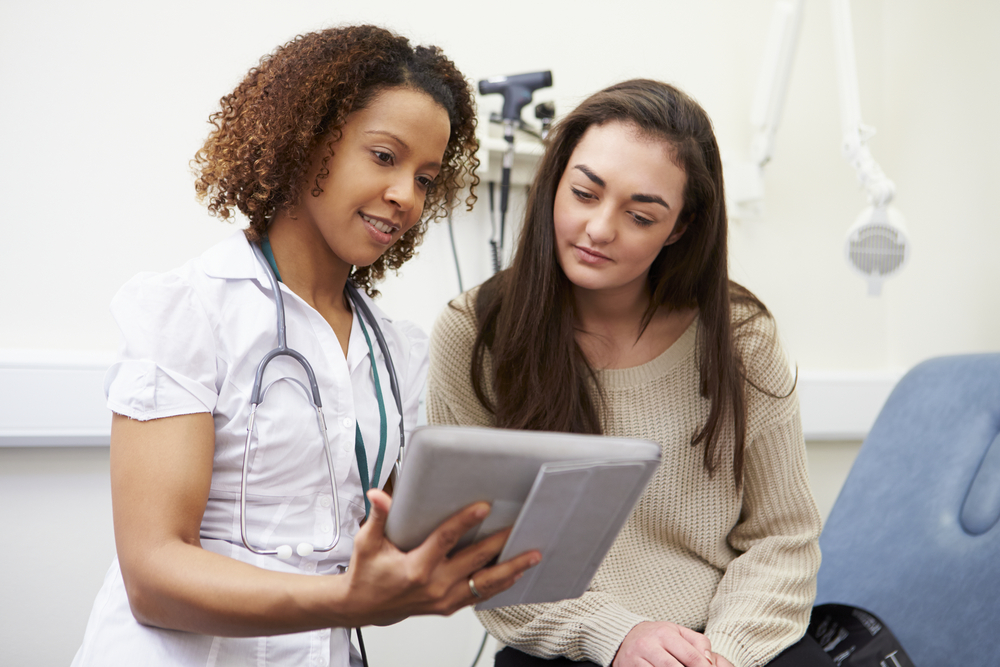 Whether you have a chronic health condition that's flaring up, you've been struggling with a hormonal imbalance for some time, or you can't pinpoint a reason for your symptoms, consider functional medicine for your hormonal and overall health in 2023. 
Functional medicine is a comprehensive, all inclusive approach to medical care. We take a careful look at your hormone balance, gut health, and a full medical history including immune function, genetic predisposition to disease, mental wellbeing, and lifestyle.
Of course, functional medicine works in conjunction with conventional medicine to achieve the best outcome for each patient, and improve your quality of life. Functional medicine works on addressing the root causes of disease – each symptom or diagnosis may simply be a part of the bigger picture, and we make sure to incorporate that into our treatment plans. 
What are the benefits of Functional Medicine?
It's Personalised:
Because our Functional Medicine approach includes lifestyle factors and personal medical history, treatment and advice is completely unique to each patient. The person is the focus, rather than their disease or symptoms. 
We also take advantage of new and evolving research in nutritional science, genomics, and epigenetics to restore health and prevent disease occurring in the first place. 
It's Holistic:
Although a holistic approach to medical care is considered controversial by some, it's actually extremely helpful to look at a patient's symptoms from every point of view.
Functional medicine recognises that all bodily systems are interconnected, and influence each other. Connecting the pieces and viewing each patient on a psychological and spiritual level as well as a physical one allows our doctors to get a far more conclusive picture of what may be causing the disease, and allows us to manage your health more effectively.
It's Gut-Centred: 
Although it's often overlooked, the gut is actually a central part of health and immunity – many illnesses can be triggered and symptoms made worse by imbalances in the gut microbiome and intestinal lining. 
Digestive health is crucial to our overall health. By keeping track of and staying on top of your gut health, symptoms for other conditions or diseases may be improved.
If you're interested in how to keep your gut health, check out some of our other blogs on how your gut and your eating patterns can affect your hormonal balance. 
It Looks Outside The Body: 
Illness is often multifaceted, and this is the key factor in Functional Medicine. Stress levels, habitual actions, and previous traumas are all things that can impact your symptoms, but are all often overlooked by the general public as something to consider in regard to your health and wellbeing. 
Functional Medicine For Hormones: 
Lots of hormone related conditions can benefit from the functional medicine approach:
Premenstrual Dysphoric Disorder

Premenstrual Syndrome 

Endometriosis 

Polycystic Ovary Syndrome 

Perimenopause 

Menopause 

Cyclical Migraines 

Hyperthyroidism 

Hypothyroidism 

Menstrual Pain

Severe Menstrual Irregularity 

Adrenal Axis Dysfunction 
All of these conditions can cause troubling, distressing symptoms which can greatly impact your quality of life. However, all of these symptoms can also be addressed using functional medicine for hormones.
Gut health, mental wellbeing, and the immune system are all intrinsically linked to the endocrine system, and the hormones that it regulates, so even the smallest of changes to your hormone levels can cause unwanted and uncomfortable symptoms. 
"The unique thing about the functional medicine approach is how it is tailored to each individual patient. There's no one "pill for every ill". At the Marion Gluck Clinic, we take into account your lifestyle and medical history, and by assessing your hormone levels and utilising BHRT alongside functional medicine, we can restore your hormonal balance and help you feel like your best self!".
Dr Ghazala Aziz-Scott, Functional Medicine Specialist at the Marion Gluck Clinic
. 
What Is The Process?
Whether you've been struggling with managing your symptoms for a while (maybe it was a New Year's resolution to make some changes) or they've arisen more recently, functional medicine can help.
In order to start your functional medicine journey, you'll need to submit an enquiry, so that our team can assess whether or not you're a suitable candidate. Once your follow up consultation has been booked, you'll be asked to fill out a detailed set of questionnaires – this helps us determine a bespoke, personalised treatment plan. 
Due to functional medicine working best as a multidisciplinary approach, we would advise that you use it alongside other medical practices, for example, seeing a nutritional health specialist if it is determined that you need a gut programme as part of your treatment.