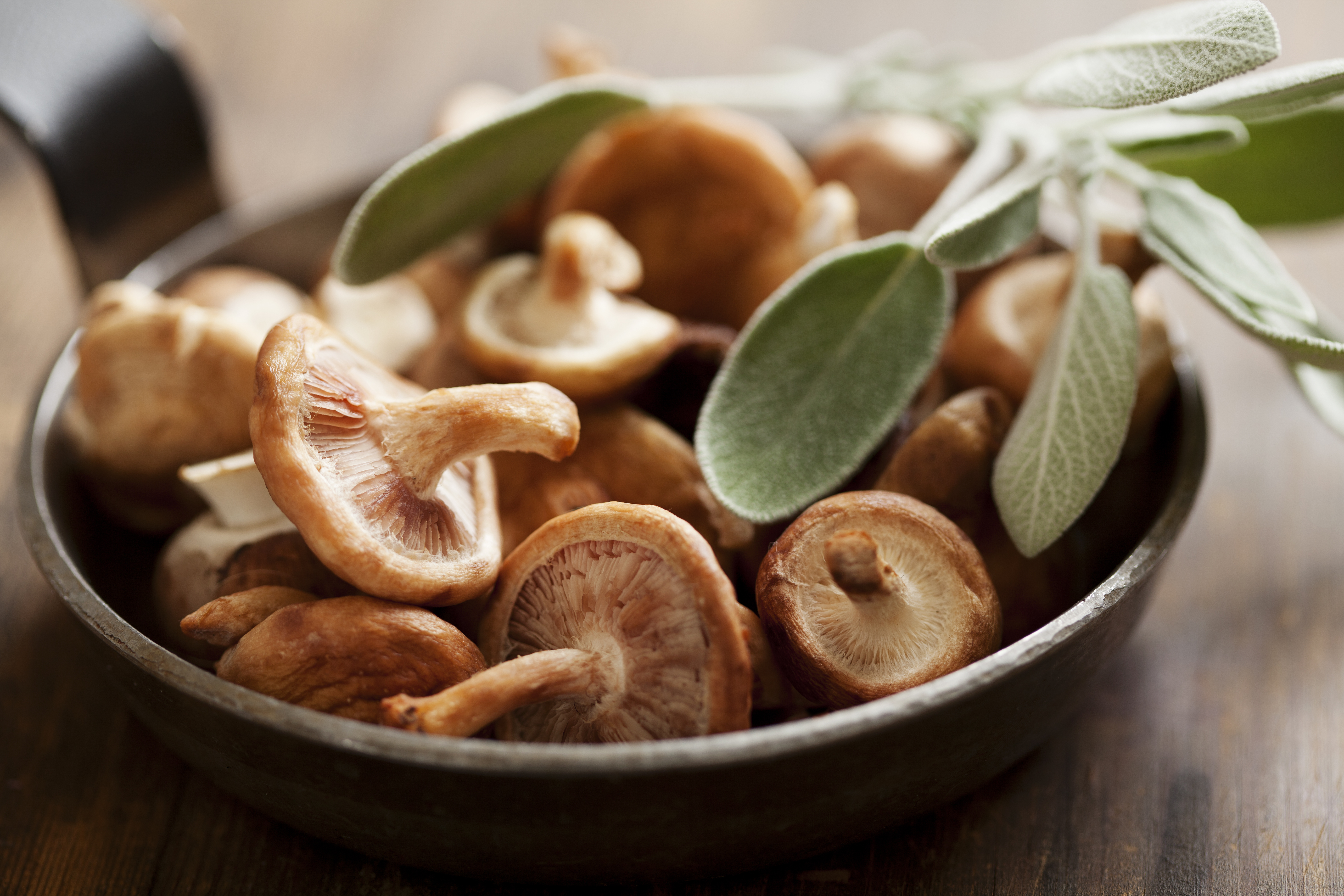 This month we have a delicious and versatile dip using our herb of the month – garlic. This dip is great to use with fresh vegetables for a mid-afternoon snack or to spread over a piece of toasted sourdough.
Garlic is not the only beneficial food in this tasty dip. See what benefits the other ingredients hold:
Garlic – that old faithful! It is the staple ingredient for a healthy heart. The strong-smelling sulphur-based essential oils in garlic have a longstanding reputation for encouraging the body to convert "bad" cholesterol (low-density lipoprotein or LDL) into "good" cholesterol (high-density cholesterol or HDL).  There is also the presence of ajoene, a chemical that can reduce the activity of clotting factors. Clotting factors are chemicals that encourage the clotting and coagulation of the blood, so reducing their activity can offer protection against heart attacks and strokes. This protective effect of ajoene comes from prolonged use of fresh garlic.
Shiitake mushrooms – have long been known as a powerful stimulant to the immune system, but recent clinical trials have shown that shiitake may offer protection against high cholesterol. This is due to the presence of a compound called eritadenine which appears to be able to encourage the conversion of LDL cholesterol into HDL cholesterol and also give a general lowering of blood lipids (fats).
Sunflower seeds – very rich source of a group of plant chemicals called phytosterols. They essentially help to reduce the level of cholesterol taken up by the digestive tract. Cholesterol is made in the liver from specific dietary fats and then transported throughout the body via several mechanisms.  One mechanism, in particular, involves cholesterol being released from the liver into the digestive tract, where it is reabsorbed into the general circulation. Phytosterols actually block this reabsorption, thus allowing the cholesterol in the gut to be removed from the body via the bowel.
Extra virgin olive oil – protects against cardiovascular diseases via numerous mechanisms such as; reducing inflammation, protecting LDL particles from oxidative damage, improving endothelial function (the lining of the blood vessels), preventing unwanted blood clotting and reducing blood pressure.
Recipe – Shiitake and sunflower dip with fresh garlic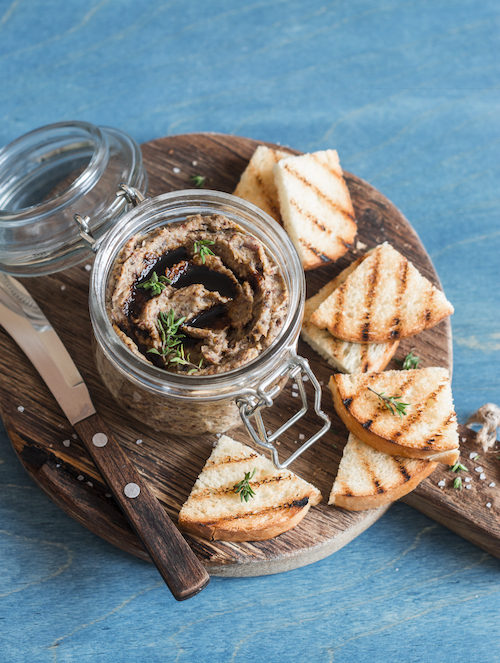 Prep-time: 15 mins
Ingredients:
1 punnet of fresh shiitake mushrooms
3 tablespoons raw sunflower seeds
2 fat cloves of garlic
3 tablespoons extra virgin olive oil
Dash of tamari (wheat-free soy sauce)
Method:
Just throw it all into a food processor and blend into a smooth dip. That's it!
Season to taste and add more oil if you prefer a slightly thinner dip. Serve with fresh "rainbow" crudités (cucumber, radishes, capsicums, carrots, celery, radicchio, baby tomatoes).